I like music more than the average bear and for my wallpapers I like to mix things up. It's Friday, so let's have a little fun shall we?
I was "inspired" by the Zune's new software that has a background with album covers in the background.
I wondered "couldn't I do that for my own computer?"
Well, you sure can.
First, download Picasa if you don't have it.
Then download album covers and put them all in the same folder.
Open Picasa 2 and go to "Import" if it doesn't actually automatically monitor the folder where you put your album covers. Import the folder into Picasa 2. From now on, when you add new art to that folder and reload the program, it'll add them automatically.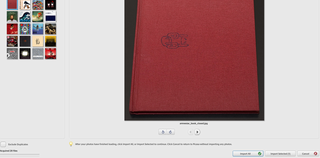 Then click on collage in the lower bottom sidebar after importing your pictures.


After clicking collage, choose Picture Grid for type of collage and decide where you want to save it, by clicking on Location and deciding where it'll be when you're done (so you can find it after it's made).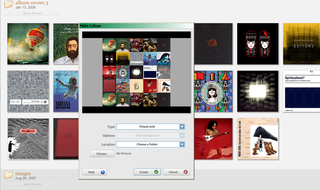 Your collage is done now! Just save it as your computer wallpaper if you want.
I've uploaded a few of mine to give you an idea of what a finished product looks like. I usually "tile" them in Windows to spread them across the background.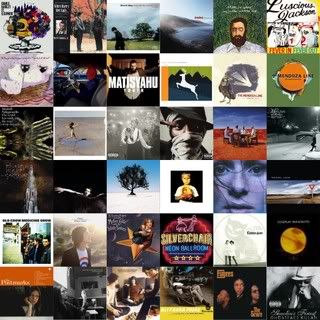 You can check out Sleevage for album covers. Or just go to BN.com, Amazon or others to get them. Amazon works better usually because theirs are larger and better photo quality.
Update: Here's a program that you can download that will make collages from your last.fm profile!